These two terms have become constantly confused, which clearly represents a serious problem for companies that are dedicated to these activities separately, since their clients expect their services to cover both jobs without problems. Certainly, every website to be able to maintain and encourage the visits of new users must have both design and web development. However, the terms can not be confused and, the owners of webs must take into account their differences to carry out the work properly. If you are one of those who confuse the terms, in this article we talk about web design and development, and we explain its differences and advantages.
What is web design?
This activity focuses mainly on the image of the site. Make processes such as graphic design, color combination, logo … and all those functions that have to do with the page aesthetics allowing your visitors to enter a place with good looks and ease of Use.
A web designer has the necessary knowledge to draw the attention of the users, inviting them to explore the page, with eye-catching tools and a high knowledge of online marketing, which greatly improves visitor traffic and , therefore, favors the performance of the website .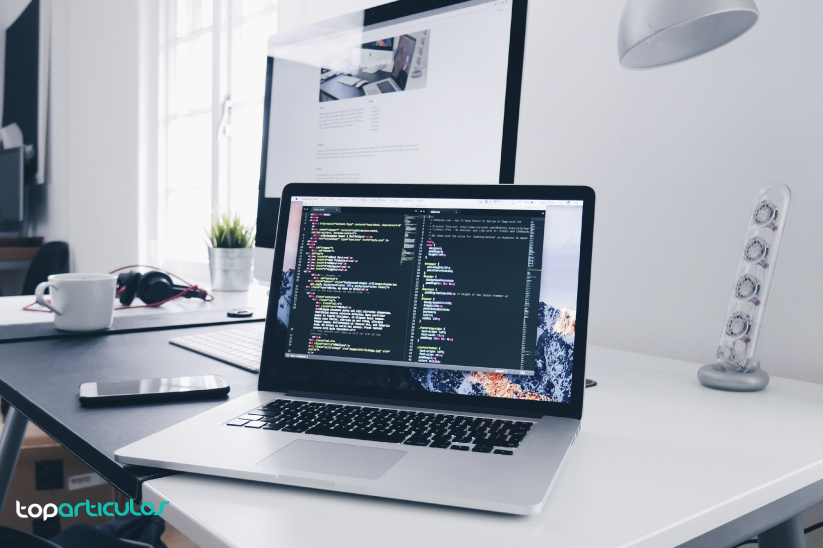 What is web development?
web development, unlike design, offers services focused on the functions and characteristics of web pages. It is a basic service, without taking into account the face or aesthetics. Some of its most representative functions are registration, content management, e-commerce and databases, in addition to facilitating the interaction of users with the website.
A web developer must have a wide range of skills focused on programming, being able to use tools of different types to fulfill their purposes. Likewise, it must be ingenious enough to offer solutions aimed at giving the desired functionality to the site.
Differences between Web Design and Development
As we have already established, web design takes care of appearance and aesthetics of the site, while web development focuses on its functionality. In this sense, we can establish that both services are necessary for a web page to work properly. However, there have been some cases, where inexperienced people have launched pages with a good development.
In this video of Yova Macúa's YouTube channel you can see a summary with the main differences:
Importance of having the advice of professionals
When you start a business it is common that you need help from people who can guide you on the road, since you are new or you are interested in things to flow and develop better mode and quickly. In this sense, having professionals who can help you in the functionality and appearance of your website will generate countless benefits.
Business Solutions
If you are looking for a business services company that suits your needs, we must recommend Obiwo a leading company in providing solutions adapted for you, that offers the services of:
Web development.
IOS applications.
Android applications
Online e-commerce
Graphic design
Market analysis
Startups management
Naming.
Also, its services have a lot of advantages, among them found:
Your budget. They adapt to your budget, giving you the quality you deserve and organizing yourself so that you can work without problems. In addition, they have a classification by colors so you can always know what state they are in. Likewise, your budgets are immediate delivery, so you will not have to wait too long to get it, since their prices are closed.
You can make changes. If the work is already in process and you decide to make some changes, do not worry, it will not cost you more. Its professionals are responsible for carrying out everything.
They help you get organized. They keep an area where you can see all your projects and know their status.
Availability at the moment . Unlike other companies, Obiwo gives you access to all your projects in an unlimited way, allowing you to download them at any time.
Quality assured. All of its professionals are dedicated to satisfying your needs and performing quality and precision work.
Service Fan . It has a wide variety of services, so you should not jump from one place to another looking for solutions for your company.
Formula for success
It's not just about starting your own business, but about make it thrive and grow so that you can be free financially. Through the design and development of your website you can achieve these favorable results, since they facilitate both the presentation of your business and the one that works in a convenient way so that many users are interested in visiting your website and know your product .